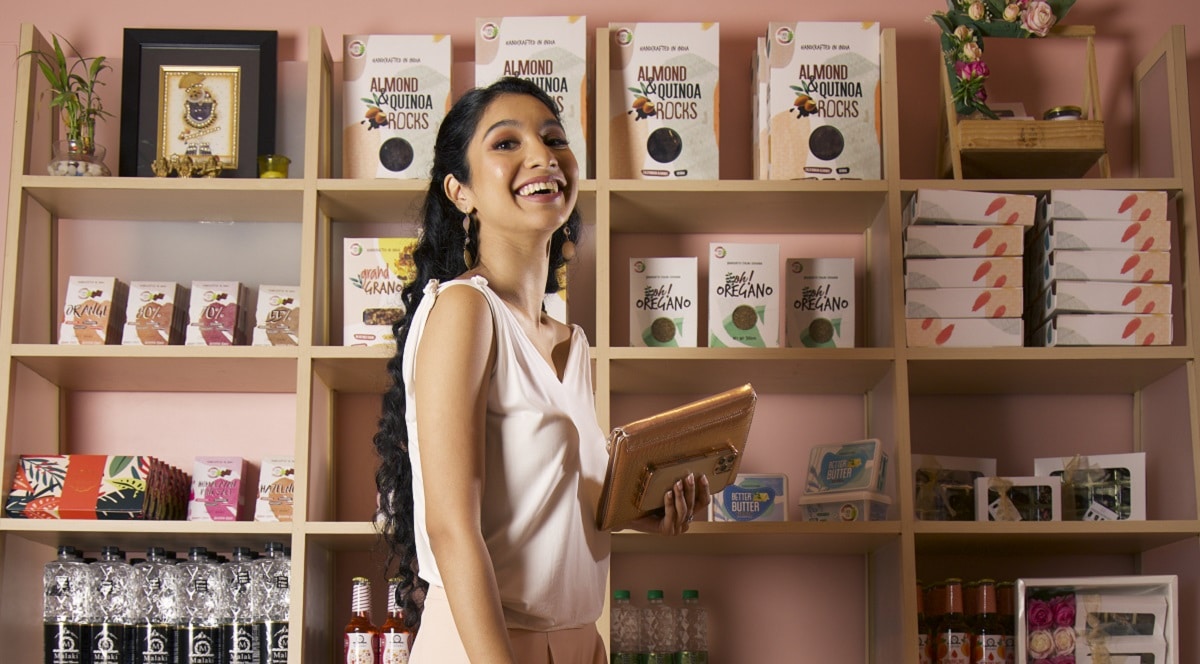 3 mins read
Here's How Simran Is Inspiring Other Women To Shift The Narrative & Embrace Their Power
"Turn Your Mess Into Your Message"
South Asian women face various challenges at the hands of the patriarchal society. Simran Handa is an ambitious entrepreneur, who aims to inspire and motivate other South Asian women to embrace their power, shift the narrative of their story and transform their lives.
After graduating from one of the top-class fashion & luxury marketing universities in Europe, Simran secured an excellent marketing job in Milan and gained experience in digital marketing for luxury brands.
After a few years, she landed a job working for a top luxury label back home. Unfortunately, she soon realized it wasn't the right fit. The company's work culture was toxic, she knew she couldn't pursue it any further and quit after 3 months. This was right before the pandemic and when the pandemic hit the world – she was left with no hope and no job prospects in sight.
Nonetheless, she chose to remain resilient and saw this as an opportunity to move on to something more meaningful. She viewed this failure as an opportunity to grow and reinvent herself.
The universal truth is that "if you have no struggles, you will have no strength." Even though her past work experience wasn't pleasant and she struggled with depression for some time after, she sought the right help and decided that she will not let one bad experience define her entire life. She turned her mess into her message and it gave her more power to dream big and work unapologetically to achieve those dreams.
Simran Handa is today a social media strategist supporting service-based entrepreneurs globally to leverage the power of social media marketing. Her services include social media management, marketing strategy, and business coaching. She helps entrepreneurs and small to midsize businesses achieve real, tangible results through her intuitive marketing strategies and out-of-the-box approach.
She is living her dream of financial freedom and has scaled her Social Media Marketing Business to multiple figures by working with high-value clients globally.
Simran is using her experience and journey to inspire and elevate other South-Asian women and their businesses. Her online community Brown Boss Babes is supported and followed by almost 20K brilliant and ambitious women.
Simran is helping women by spreading the message of positivity, self-love, and kindness and motivates them to voice their opinions, break suppressive stereotypes, and, most importantly, teach them how to deal with societal pressures and accept themselves for who they are.
Her example sets a guideline for many to "never compromise on your purpose." Simran adds, "If you have a dream, you have gotta protect it, and you have got to fight for it." Something she swears by is, "You are the master of your own destiny and you need to nurture your inner Goddess to be able to fulfill that destiny and become the woman you've always desired to be."