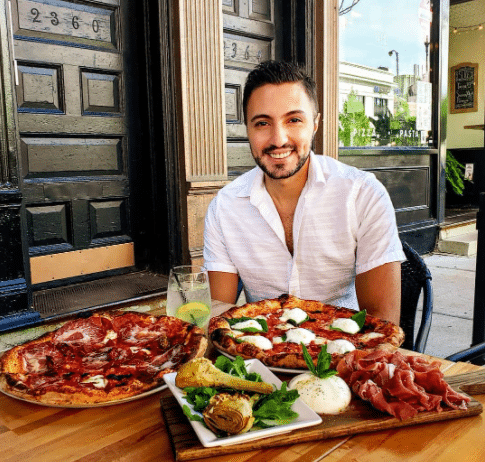 3 mins read
Meet Zizotravel: The Chicago Influencer Who Champions a Health-Conscious Luxurious Lifestyle
As thousands of influencers continue to take over social media, not all of them do so to advance a purpose that is greater than fame and popularity. But for social media personality Zizotravel, his influence and platform are not only his ways of showing the world his social interactions. They are also his powerful tools for inspiring and motivating others to live healthier lifestyles. Today, he continues to use social media to achieve a greater purpose among his growing followers.
Yazan Al Koudsi, best known as Zizotravel on social media, is a Chicago-based lifestyle influencer whose popularity rose on Instagram and TikTok. He holds a bachelor's degree in Business Administration from Syria. He then moved to Dubai to pursue his dream of becoming a flight attendant. He successfully worked for FlyDubai airlines for five years. Fortunately for him, his profession allowed him to travel to more than 70 countries all over the world. Over the years, he has also worked alongside companies and brands such as Four Seasons hotel and many more.
In 2018, Zizotravel relocated to Chicago, where he began collaborations with events, dining places, and more. From these endeavors, his social media presence ballooned, now reaching over 152,000 followers on Instagram and over 90,000 on TikTok. On Instagram alone, he has done over 500 coverage of restaurants all over Dubai and Chicago. He has worked with local and international brands, more than 100 luxury hotels around the world, more than 15 tourism boards, and over eight airlines. On TikTok, Yazan Al Koudsi is best known for his creative and entertaining skits. He is passionate about making other people laugh and feel good with his clever yet funny TikTok ideas.
Zizotravel is, indeed, the influencer who is always at the forefront of all the latest events and happenings in Chicago. He keeps his viewers and followers up to date by posting photos, stories, and other updates daily. But more than bringing to the table Chicago's latest tea, he also seeks to inspire people who are drawn to traveling and living a luxury lifestyle. He actively engages with his followers, giving advice and insights on some of the issues or challenges they are going through.
Today, the social media maven is expanding his reach to greater paths. Zizotravel successfully obtained his license as a real estate agent, and he is most excited about starting his new career. For the rising influencer, the idea of closely working with others in choosing their dream houses makes him feel accomplished. However, the new career does not close his chapter as a social media influencer. He will continue using his influence to entertain and inspire the digital world.
Overall, Zizotravel hopes to spread nothing but good vibes and positive energy to his followers. He aims to serve as a role model for people who wish to have a happier and healthier lifestyle. Moreover, he hopes to inspire others to continue chasing after their dreams despite whatever setbacks may come their way.
To know more about Zizotravel and the latest updates on Chicago, you may check him out on Instagram.