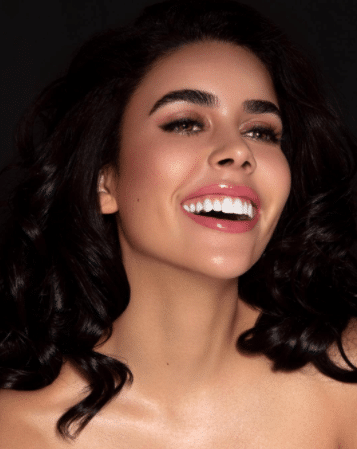 3 mins read
The Time Fairy: Disrupting the Luxury Concierge Service Industry
Everyone needs a vacation every now and then to refresh and recharge. But while the image of a tropical paradise or a destination vacation may appear inviting, planning a getaway can be taxing in itself. On a mission to lead people closer to their dream events, getaways, and destinations, The Time Fairy has carefully crafted a system to ensure that its guests get what they deserve without having to lift a finger.
The Time Fairy provides some of the most exclusive services in its industry, eclipsing other luxury concierge companies with its ability to create custom-tailored memories and lifetime experiences. A favorite among millionaires, billionaires, celebrities, entrepreneurs, and many more, the company has successfully built a reputation of being a go-to solution for anyone looking for high-class and hassle-free experiences.
The Time Fairy aims to surpass client expectations by going above and beyond standard concierge services. With the company's connections and relationships with some of the most exclusive venues, be it an exclusive club or a renowned Michelin-star restaurant, The Time Fairy can make it happen. In essence, the company's services "redefine what's possible" as it gives its clients the opportunity of living their dream lifestyles.
The Time Fairy offers private jet trips for those who want to travel in style. Nothing says high-caliber luxury than cruising from one country to the next in an exclusive jet. The company also customize travel itineraries in some of the most sought-after locations worldwide. Additionally, The Time Fair grants exclusive access to private events that would otherwise be unavailable for ordinary folks.
Furthermore, The Time Fairy can provide a 5-star luxury dining experience to their clients, allowing them to enjoy the food of acclaimed chefs around the world. The company also gives its clients the VIP experience by providing access to leading clubs, hotels, and premier getaway destinations. With the clients in mind, every service is flexible according to what they desire.
To ensure a seamless planning process and worthwhile experience, The Time Fairy invests in knowing its clients on a personal level. This step guarantees that the company knows the exact experience that would fit their client's needs and wants, aligning the recommendations and plans to their unique lifestyle.
"We adjust to your schedule to ensure that you're experiencing a quality experience that meets and exceeds expectations," said founder and CEO Flor Kapitzky. "Our mission is to plan, tailor, organize, and facilitate a smooth trip from the start to your return home," she added.
As a rising entrepreneur, Flor Kapitzky knows the needs of others who are thriving in their chosen fields. For this reason, the CEO built The Time Fairy to be the time-saving solution for others to enjoy life to the fullest. The company plans diligently, leaving no room for mistakes, to provide their clients much-needed rest, relaxation, and peace of mind. "Don't lift a finger; we'll take care of everything on your behalf," promises The Time Fairy.
Learn more about The Time Fairy and its luxury concierge services on its website. Follow founder Flor Kapitzky on Instagram.