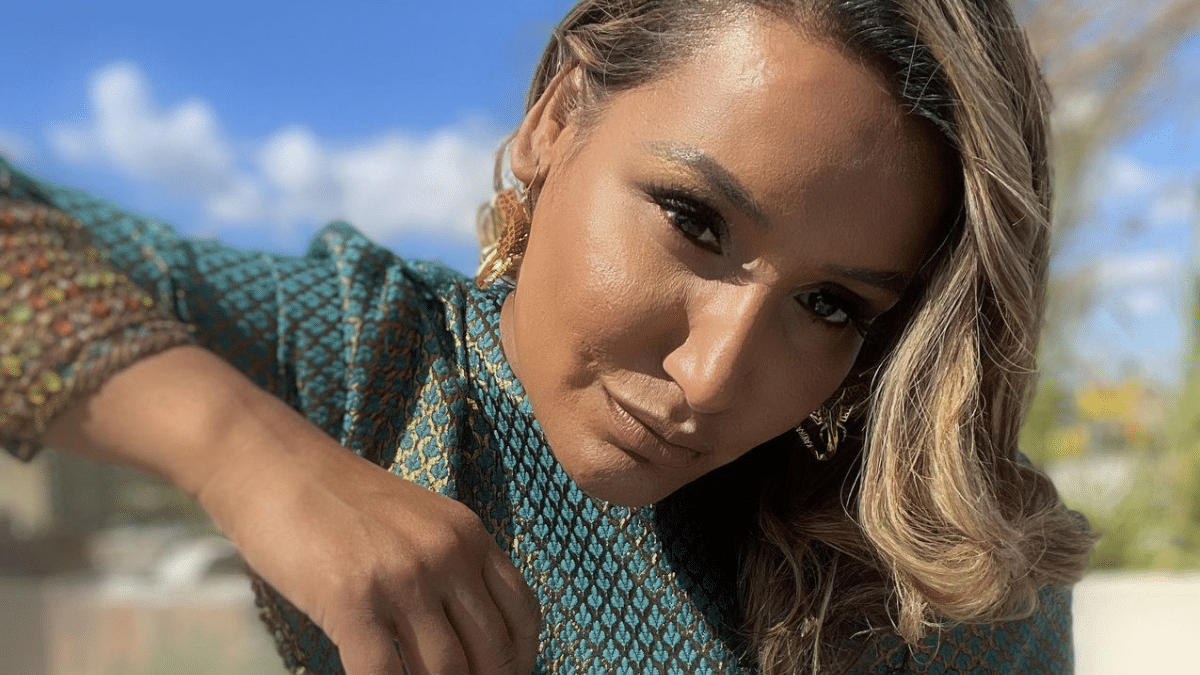 3 mins read
Meet Dipika Gupta, a Montreal Based Fashion Designer, Who Recently Launched Cruelty-free and Paraben-Free Make-up
Dipika Gupta is a Canadian designer who graduated from George Brown in Toronto. She is the creative director and founder of KAVI KAVI, a contemporary womenswear brand known for its decadent and modern hand-embroidered ready-to-wear. Dipika's signature style blends modern and contemporary sophistication with attention to detailed craftsmanship, blending influences from Western and Eastern cultures.
On visiting the city of Jaipur, known for its historic royal culture, Dipika was drawn to the intricate hand embroidery she often incorporates into her designs. She travels to India regularly to work closely with Indian artisans to give your collections an exotic look and luxurious touch.
Dipika shows a deep commitment to ethics and morality in her work at KAVI KAVI and designs with sustainability in mind. Dipika selects fabrics and techniques to reduce the environmental impact and works to support local Indian artisans whose designs help keep the craft alive.
A lifelong vegetarian, Dipika does not use leather or fur in her designs, as defined by KAVI KAVI. Being a responsible and honest company, it reflects its deeply held values ​​and commitment to creating quality fashion that positively impacts the world. She offers cruelty-free, paraben-free, and Vegan products; however, she says that the customers don't need to be vegan to enjoy them as they are produced with all cultures and ages in mind.
What also sets Dipika apart from her competitors is that she offers luxury boutique-style products at an affordable price, making it possible for anyone to buy designer, ethical clothing. In addition, Dipika says, "My vegan self-care range acts as a confidence booster for customers' which has been an integral part of my success."
The vegan category, once considered niche, felt like it wasn't doing as well as its traditional non-vegan counterparts, but Dipika believes all of that is about to change. Legacy beauty brands steeped in years of history, science, and research are now going vegan. She says times are different now than they used to be, and that's the critical factor. The world is shifting to organic products and a holistic approach to personal care.
"The formulations and technologies are incredibly advanced and innovative," says Dipika. Customers now look forward to entering cosmetics stores or browsing skincare websites, knowing they can find the best in the vegan beauty industry. She believes that vegan products must be excellent and ethical to be effective.
If you are ready to switch to vegan cosmetics and positively change your daily beauty care, then look no further – Dipika's brand KAVI KAVI offers a wide range of vegan makeup and skincare products. This includes makeup brushes, eye shadows, cleansing foams, and more.
Keep an eye on the website for even more vegan goodies in the coming months, and soon be an effortless ethical princess (or warrior)!